If you're searching for an exceptional New Haven family dentist for your family, you're in the right place. Quigley Family Esthetic Dentistry is a comprehensive practice offering a full range of dental services for patients of all ages. We have been providing exceptional dental care for families for many years. Whether your son or your grandparent needs a routine dental exam or a full mouth restoration, we are equipped to handle it.
Our New Haven family dentist, Dr. Quigley and the rest of our professional team are dedicated to our patients. We make your oral health our priority and go above and beyond to provide you with the outstanding dental care you need and deserve. Our modern, state-of-the-art technology, dental tools and knowledge and use of the latest techniques, allow us to provide exceptional service to our patients. We offer a full array of dental services for patients of all ages which include: dentures, bridges, crowns and caps, dental fillings, extractions, Invisalign, mouth guards, snoring and sleep apnea appliances, teeth whitening, veneers and much more. Some of the many dental services we can provide include due to advanced technology include: All-On-4 Implants, All-On-6 Implants and digital radiography. All-On-4 Implants is a technique that only requires 4 implants in either the upper or lower jaws to support all the replacement teeth for the dental arch. It only requires one surgery to place all the implants and eliminates the need for bone grafting procedures. The All-On-6 is a high- tech alternative for dentures. All-On-6 is a less invasive, faster way to restore an upper or lower set of teeth as opposed to traditional dental implants. It only requires 6 implants per jaw to have complete set of functional teeth.
If you're interested in learning more about our high-tech, modern practice, call our office. We'll gladly schedule a consultation with our New Haven family dentist.
By James M. Quigley, D.M.D. Family & Esthetic Dentistry
March 22, 2019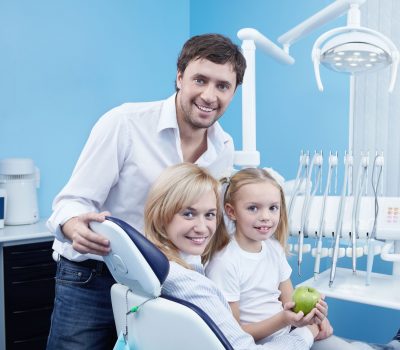 Blog Posts
Follow Us