New Haven family dentist
Our
New Haven family dentist
is pleased to provide dental care for all ages, with the attentive care and gentle treatment that has earned us at the office of James M. Quigley, D.M.D., a reputation that we are proud to have. All ages means exactly that: children, teens, adults, and seniors, with each group's and each individual's needs and preferences taken into full account.
It is with children that the most crucial aspect of our service is put to the test. There are many adults today whose experiences with dentistry during childhood were less than ideal. That is unfortunate, because a lot of the anxiety and fears that keep adults from coming in as often as they should can be traced back to those negative experiences when they were kids. That is exactly why our New Haven family dentist has put so much effort into making sure that from the moment he or she walks in, there is an atmosphere of comfort and fun. And, of course, patience is in abundance from our whole staff. Teens are often concerned about their appearance, many times to a degree that you might think is overboard. But our New Haven family dentist will focus in on those issues, especially if she or he needs straighter teeth or has cosmetic problems that can be corrected with a crown or veneers, for example. Adults have a range of needs from restorative to periodontal to cosmetic. All treatments are done with expert precision. We're not happy unless you are 100% satisfied. And our senior patients may need more attention when it comes to maintaining healthy teeth as well as restoring any that have been damaged or lost over time.
Naturally, there is a lot of overlap and many of the services that are vital for one age group are also of importance for others. Schedule your appointment today and take advantage of our
New Haven family dentist
 commitment to optimal dental wellness and great-looking teeth.
By James M. Quigley, D.M.D. Family & Esthetic Dentistry
December 22, 2017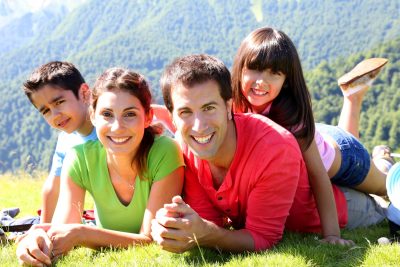 Blog Posts
Follow Us